About Us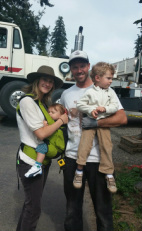 About Us
Isley Construction, LLC. .

At Isley Construction, we construct homes in a professional, artistic, and time efficient way. We pride ourselves on our daily work and enjoy every step of the process. We believe Construction is an art form. Being able to be artistic in our everyday lives is extremely rewarding. Ourselves and our skilled craftsmen take pride in each job they do. Our passion for creating the perfect space is evident in our finished products.


---
Benson Isley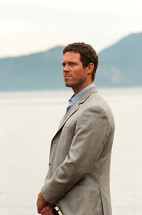 Benson Isley was born and raised on Bainbridge Island. Not saying he hasn't traveled and lived in exotic places, but he does love calling Bainbridge Island Home. He spent his earlier years working Construction in the off season and spending summers as a Kayak guide, teaching environmental education and outdoor recreation in Alaska. This man has done it all. Benson has an eye for design, a passion for perfection and a skill of streamlining his projects to complete them in a more timely fashion. He takes his business very seriously and values his employees, subs and clients Tremendously.

He has been in the Construction Industry for over 20 years. He started Isley Construction, LLC. in 2011. He met his wife Erin in 2009 skiing at Crystal Mountain. If they aren't working on the island, Crystal Mountain or on the Salish Sea is normally where you will find them. They have a side business full of fun by taking people out on their "roughwater" cabin cruiser named Rhapsody. The company Hightide-Adventures is a wonderful way to see waterfront homes for sale, or a way to design your home remodel from a different view point.


---
Erin Isley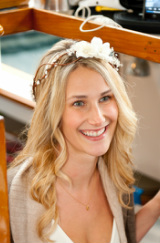 Erin Isley was raised in Enumclaw, WA. Growing up so close to nature has inspired many aspects of her life. She's worked all over. She moved to Santa Monica, CA. Where she was a nanny, an office manager, and refined her passion for Design and love of the Arts (especially oil painting). She then moved back to Washington in search of Snow, but found Benson Isley as well. She started working with Benson Isley in 2011. She has many roles within Isley Construction, LLC. as co-owner, business manager, accountant, marketing director, and Design for Construction projects. She is also a full time mother of three beautiful little boys; River Hendrix, August James and Lucien Van Isley.
---